戦場のZ.F.41(実戦写真集)
Pictures of Z.F.41 in Action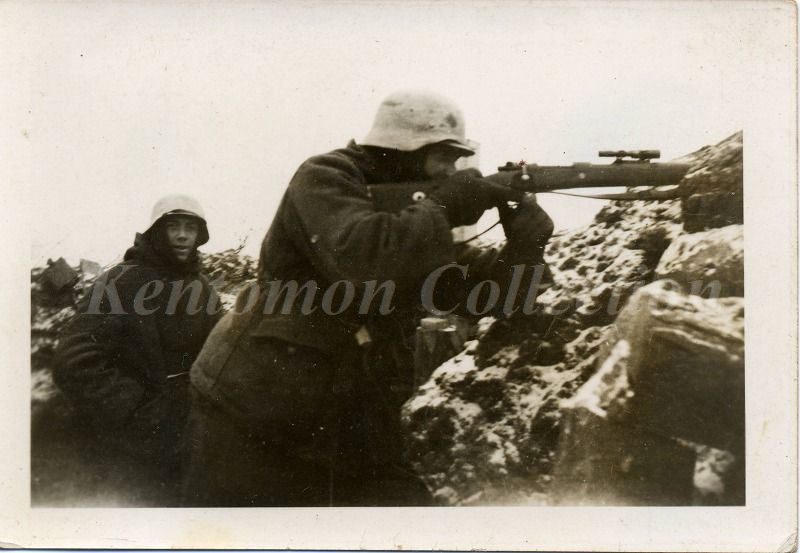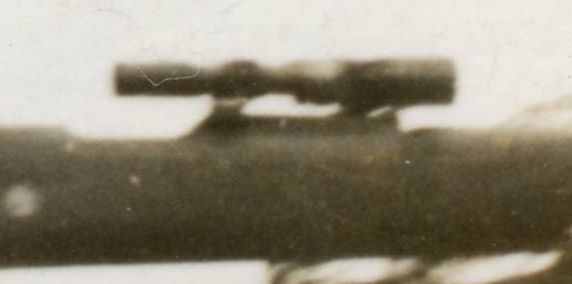 ZF41は1型と思われるが、フロントレインシールドが外されているように見える。

  The ZF41 is Type 1, and the front rainshield seems to be taken off.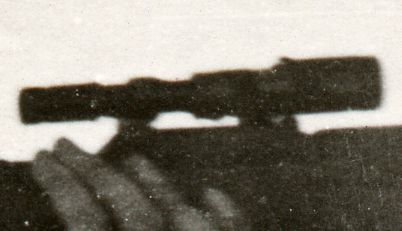 比較のため、フロントレインシールドが付いている例を示す(Picture 5より)。シールド後端のリブがはっきり分かり、対物レンズ部も長く見える。

  Picture of Type 1 with the rainshield, to make a comparison (from Picture 5). The rib on the rear end of the shield is clearly shown and the length is longer.



---