戦場のZ.F.41(実戦写真集)
Pictures of Z.F.41 in Action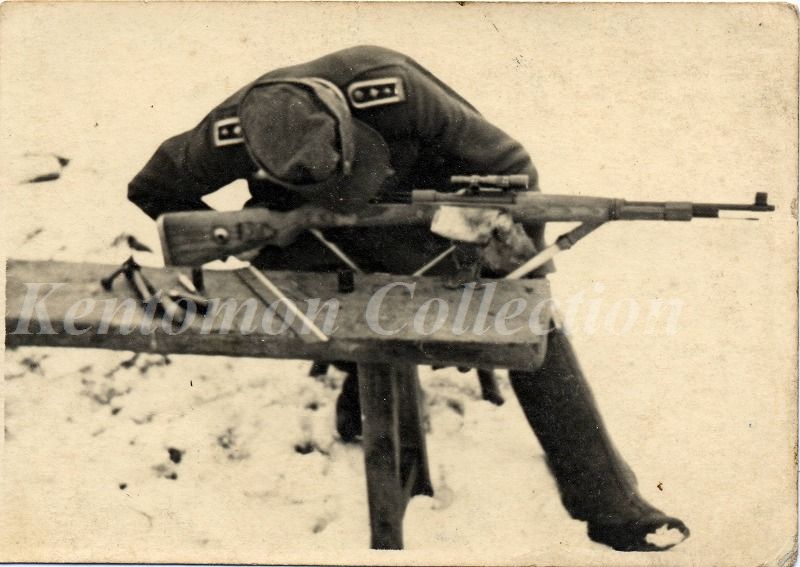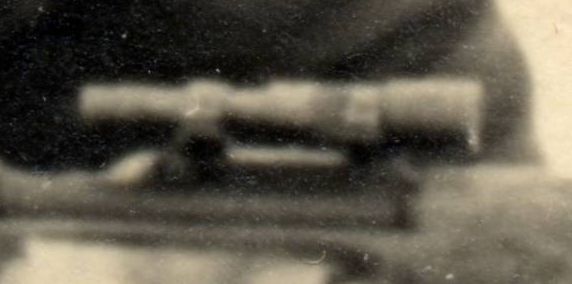 K98k-Zf41を整備する上級曹長(Oberfeldwebel)。ZF41は1型で、フロントとリアの両レインシールドが外されている。ボルトも外されていることから、スコープの調整ではなく、薬室の焼き付きでもしたのではないかと思われる。K98kは、カップ型バットプレートと積層板ストック付き。アッパーバンドには切欠きがないことから、1943年の冬だろうか。

  An Oberfeldwebel maintaining a K98k-Zf41. The ZF41 is Type 1, with both front and rear rainshields taken off. As the bolt is also taken off, it is clear that the work is not adjusting the scope, but perhaps clearing a cartridge jam. The K98k has laminated stock with cupped buttplate and upper band left closed. It is assumed to be from the winter of 1943.



---