戦場のZ.F.41(実戦写真集)
Pictures of Z.F.41 in Action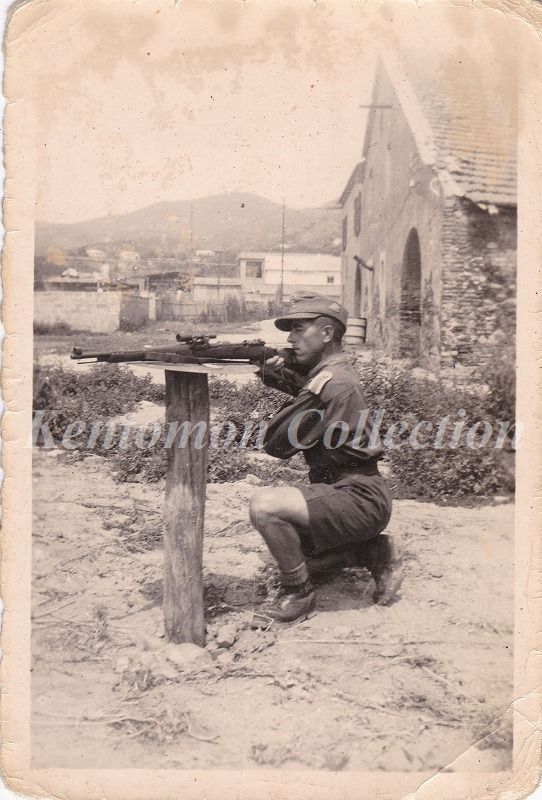 付随した情報によると、写真の人物は「第25猟兵連隊(Jaeger-Regiment)のライトナー伍長(Unteroffizier Leitner)」とのこと。
 調べてみたところ第25猟兵連帯は1944年2月にクロアチアに配置されたらしいが、撮影時期が不明であるのでこの写真の撮影場所がクロアチアかどうかは分からない。ただ、服装から南欧での撮影は間違いなさそうである。

  From the information accompanied, the person pictured is Unteroffizier Leitner of 25th Jaeger-Regiment.
  It is said the Regiment was stationed in Croatia from February 1944, but the information on the date and the location of this photo is lost. Perhaps it is safe to say the picture is taken at the Mediterranean area, assuming from the tropical uniform.


 ZF41は2型か、3型(ZF41/1)のようである。K98kは、プレス製のフロントバンドを付けている。

  The ZF41 seems to be Type 2 or Type 3 (ZF41/1). The K98k has stamped front barrel band.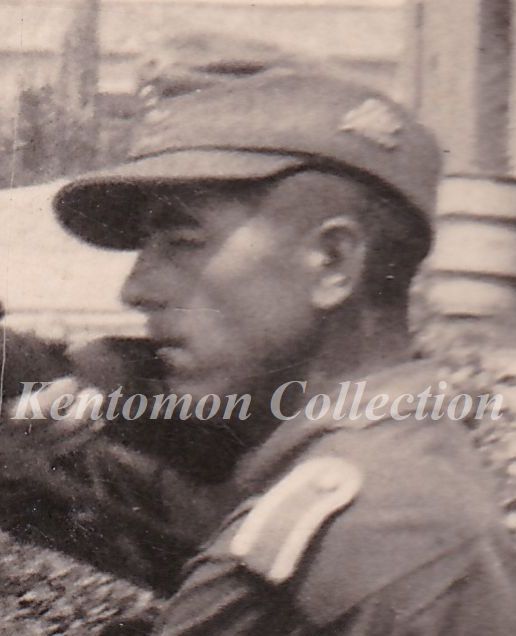 ---