戦場のZ.F.41(実戦写真集)
Photos of Z.F.41 in Action

Photo 43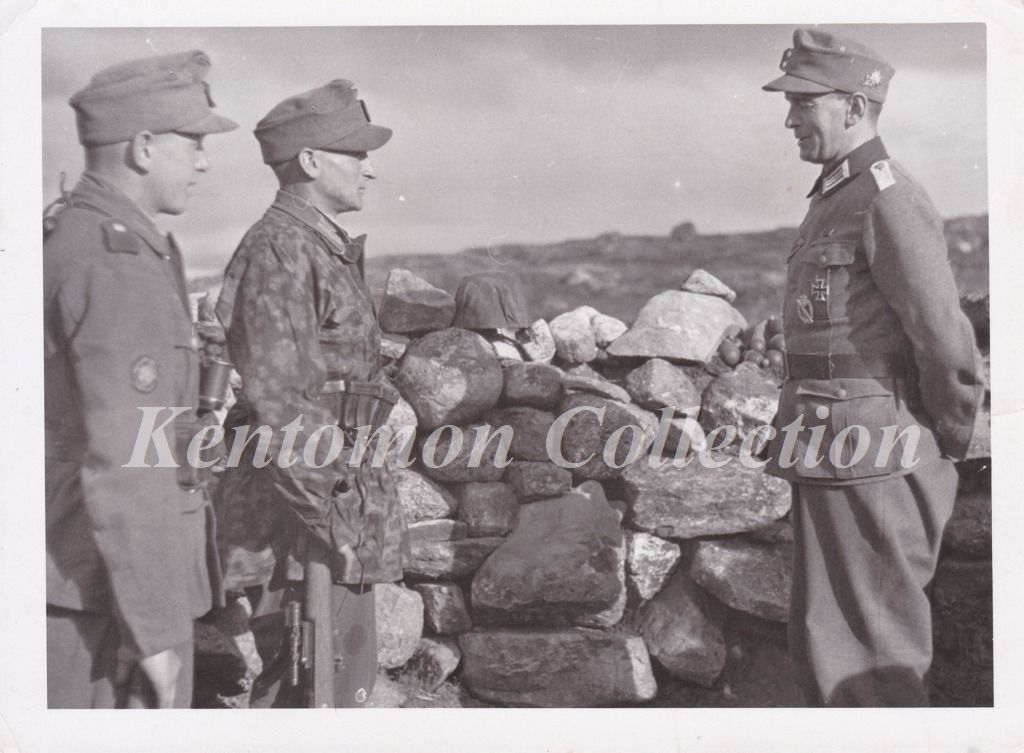 まるで映画のワンシーンのような物語性のある一枚。残念ながら撮影時期、場所、その他詳細情報はなし。
A scene which seems to have a story as if it were taken from a movie. Too bad it has no imformation: the date, location, etc.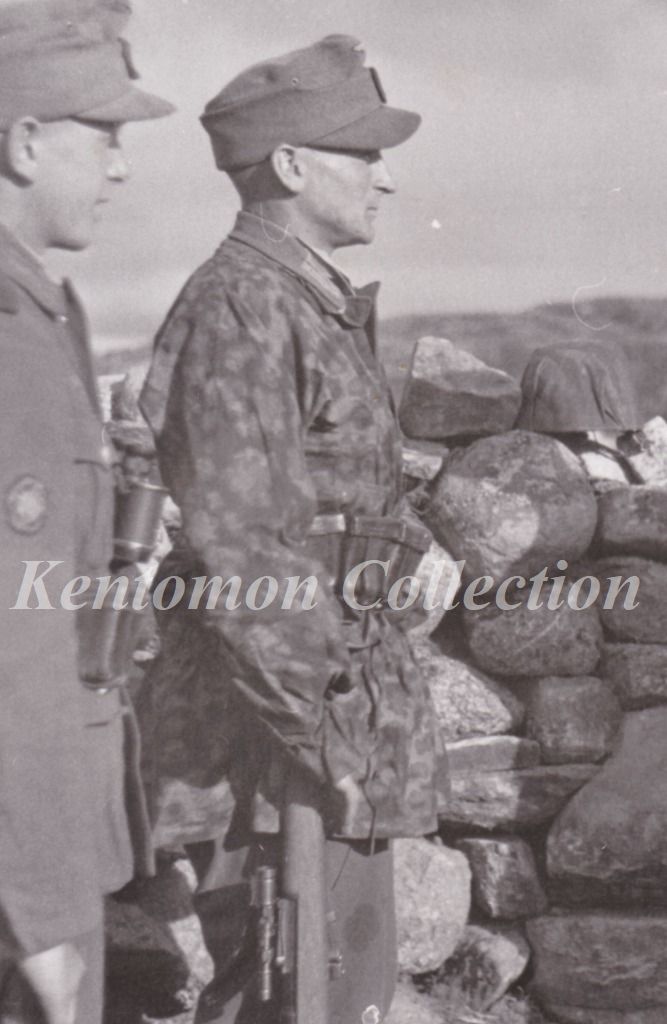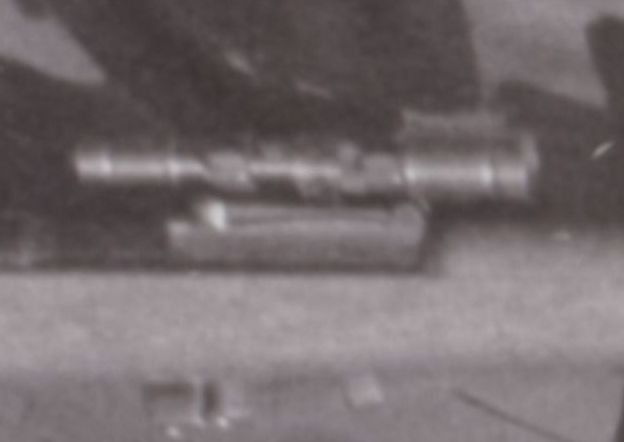 山岳部隊所属の狙撃チームが小隊長(少尉)へ報告しているところか。若い観測兵を連れた初老の狙撃兵は、武装SSタイプの迷彩スモックを着用している。ZF41は1型である。


  Presumably, the sniping team of the Gebirgsjäger is reporting to the Zugführer (Lieutenant). The elderly sniper with a young observer is wearing a Waffen-SS type camo smock. The ZF41 is Type1.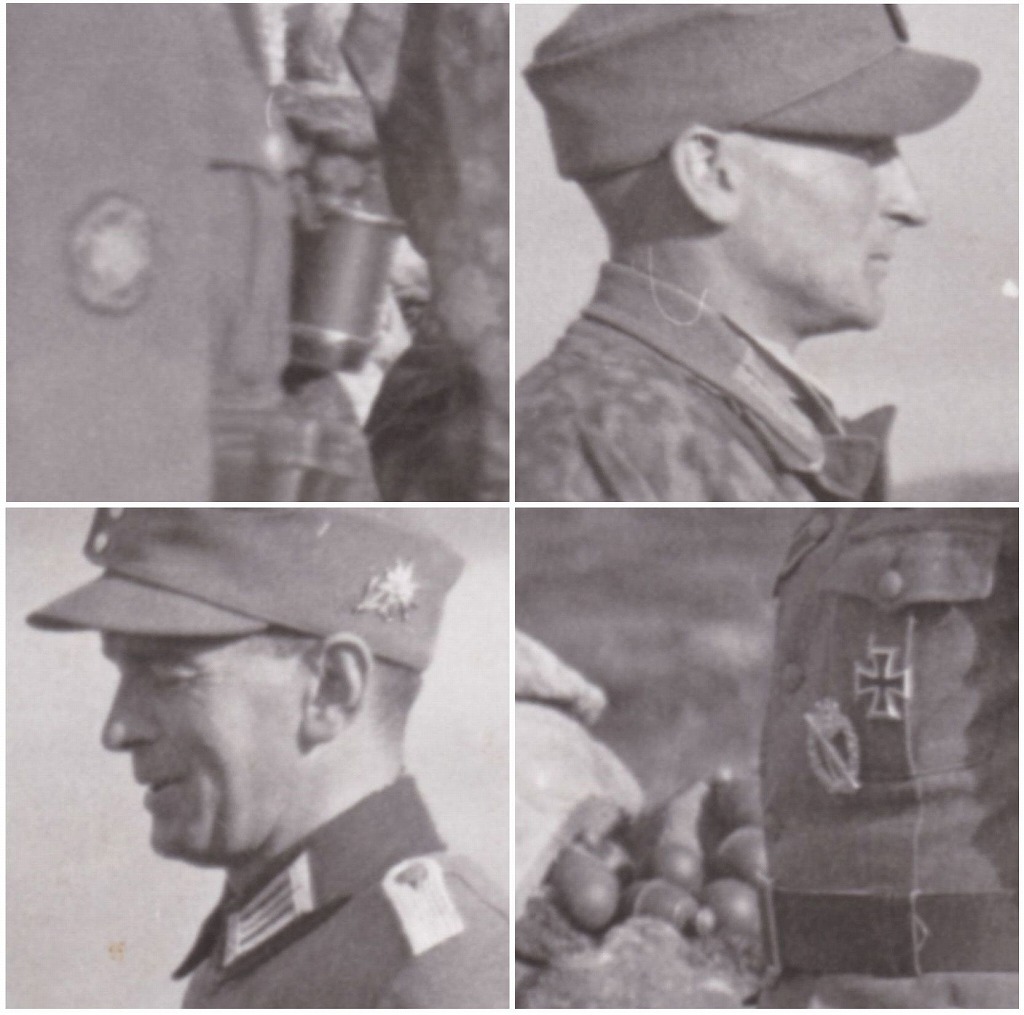 ---