戦場のZ.F.41(実戦写真集)
Photos of Z.F.41 in Action

Photo 49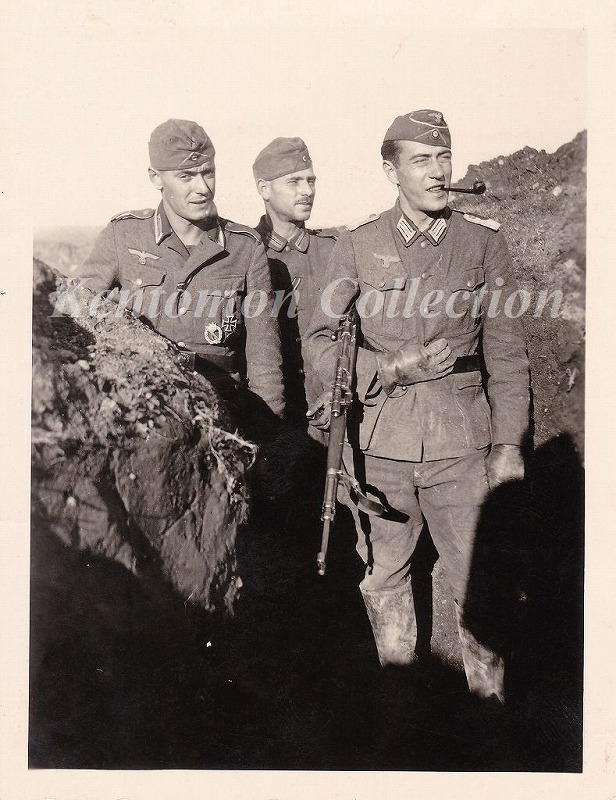 小隊長による新兵器K98k-Zf41の試射?ご機嫌な少尉に対して歴戦の下士官は何やら渋い顔である。
 残念ながら撮影場所、時期の情報はないが、K98kの特徴から1942年の撮影と思われる。
  Perhaps a test firing of a newly arrived weapon, the Karabiner98k-Zf41, by the Zugführer? While the second lieutenant seems to be fully satisfied, the veteran NCO is somewhat frowning.
  No info of the time and the place, but presumably in the year 1942 from the K98k configuration.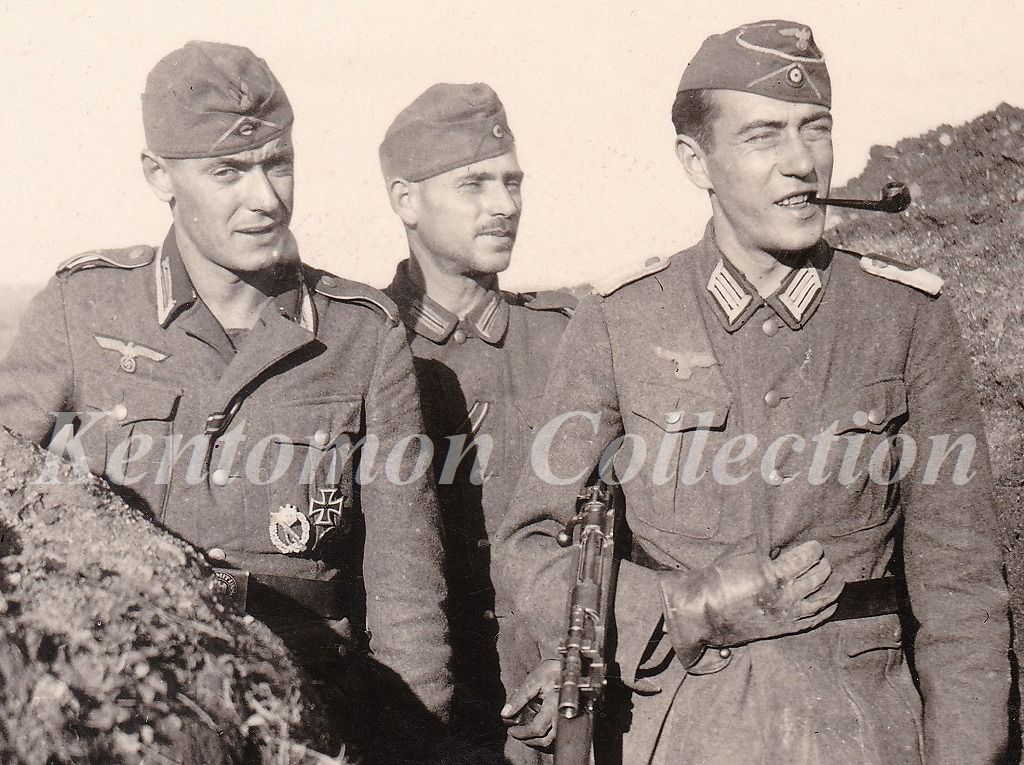 ZF41は1型で、レインシールドは外されている。

 The ZF41 is Type1 and the front rainshield of the scope is absent.

---